POLICIES & LEGAL
We Care Privacy & Legal Laws
Privacy Policy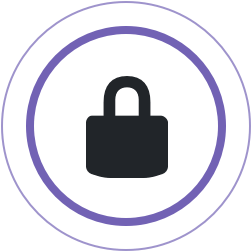 Turbo Air's Internet Site Privacy Policy
INFORMATION TURBO AIR'S COLLECTS FROM YOU
You can visit Turbo Air Inc.'s Web Site to read product and company information without telling us who you are and without revealing any personally identifiable information. There are instances, however, where Turbo Air Inc. requests personally identifiable information to provide you a service, such as e-business or correspondence, or to respond to a request for information. Described below are the ways in which Turbo Air Inc. actively and passively collects information during a Web Site visit. This information is collected and stored in a manner appropriate to the nature of the data by Turbo Air Inc., Turbo Air's affiliates and its third-party service providers (i.e., a Turbo Air dealer) (together, "Turbo Air's") and is used to fulfill your requests, as further described below.
Active Information Collection
Like many other Web sites, we actively collect information from our visitors both by asking specific questions on this Web Site and by permitting you to communicate directly with us via online forms and e-mail. Some of the information that you submit may be personally identifiable (that is, information that can be uniquely identified with you, such as your name, business name, address, phone number, fax number, e-mail address, etc.). Also, if you place an order, you may be required to provide financial information.
Turbo Air's does not have control over the privacy policies applied by any other party that you may disclose information to. If you would like information on any other party's privacy policy, you should contact that party directly, and we encourage you to do so.
If you register with this Web Site in order to gain access to certain site features, during the registration process we may ask for your first and last name, job title, e-mail address, telephone number, company name and postal address, all of which are generally required in order to complete the registration. We also may ask you for other optional information, such as your experience with Turbo Air's products. Registered users who provide this information and register can benefit from access to additional information about Turbo Air's products and other features that Turbo Air's may offer from time to time.
Passive Information Collection
As you navigate through a Web site, certain information can be passively collected (that is, gathered without you actively providing the information) using various technologies and means, such as navigational data collection. Like most Web site operators, we track IP addresses, assign Internet tags, and use both session and persistent cookies. We use cookies to help identify you when you visit our Web Site, save your password so you don't have to re-enter it each time you visit a password protected area, keep track of your shopping cart and deliver content specific to your interests. We also use cookies to help you shop with the Turbo Air dealers who participate in our Preferred Online Dealer program. You should be aware that we may use these cookies for other purposes now and in the future. Our system also automatically gathers information about the areas you visit on this Web Site and collects operational information about the technology you use, such as the Web site that referred you to us and your browser, screen name, type of computer, operating systems and Internet service providers.
We passively collect information to generate statistics and measure site activity in order to understand what areas of this Web Site are most popular, which areas may require improvement and what technologies are being used by our visitors. This information helps us to update and improve this Web Site and enhance the usefulness of customer visits. We also use this information for security purposes, to detect and to block security breaches and to provide you with a safe online environment.
HOW TURBO AIR'S USES YOUR INFORMATION
Turbo Air's uses your personal information to enhance the operation of this Web Site, allowing you to use all of its features and provide you with the services that you request (e.g., contacting purchasers to inform them of their order status, sending promotional information, enhancing our Web Site and the operation of our Web Site, serving advertisements, for statistical purposes). Turbo Air's may and does partner with other companies to provide specific services such as using an outside shipping company to ship orders, a credit card processing company to bill users and other such items related to your visit to this Web Site. As a result, when you access our services on this Web Site, we may share this information with other third parties. While our current Privacy Policy does not authorize these other parties to use personally identifiable information except for the purposes of providing these services, Turbo Air does not guarantee that this information will not be used in other matters by Turbo Air's or by these third-party providers. Turbo Air's may send you information about its products and services and may contact you about new features or products in which it believes you may be interested. Turbo Air's also may use your contact information for marketing and other purposes. In addition, we may provide aggregate statistics about our customers, sales, online traffic patterns and related information to reputable third parties, but these statistics will not include any personally identifying information. Turbo Air's also will disclose any information that it is required to disclose by law or by an appropriate government authority.
From time to time, Turbo Air's conducts online surveys. We use contact data from our surveys to send users information about our company, provide Web Site survey results when available, and for marketing and other purposes.
Although Turbo Air's does not currently rent, sell, or otherwise share your information with third parties for purposes unrelated to this Web Site, it may do so in the future. If you do not want your information to be shared, you should contact us at contact@turboairinc.com
CHOICES YOU HAVE ABOUT HOW TURBO AIR'S USES YOUR INFORMATION
We strive to provide you with choices regarding the personal information you provide to us.
You may send us an e-mail message at contact@turboairinc.com, to request access to, correct or delete any personal information that you have provided to us. To protect your privacy, we will only respond to e-mail messages sent from the e-mail account you specified when you gave us your contact information. Should you elect to have your information deleted, we will also delete your user account. You also may opt out of having your e-mail address used for promotional purposes by Turbo Air's. This opt out does not apply to information provided to Turbo Air's as a result of a product purchase, warranty registration, product service experience or other transactions. If you no longer wish to receive information or promotional materials from us by e-mail you may opt out of receiving these communications. We offer two methods for such opt-out choices. If we have sent you a promotional e-mail, you may send us a return e-mail asking to be omitted from future e-mail distributions. You also may send us an e-mail stating your request addressed to contact@turboairinc.com.
If you do not wish us to collect cookies, you may set your browser to refuse cookies, or to alert you when cookies are being sent. If you do so, please note that some parts of this Web Site may then be inaccessible or not function properly.
You should review this Privacy Policy carefully, because if you do not agree with our practices, your ultimate choice is not to use this Web Site. Remember, by using any part of this Web Site, you accept and agree to our privacy practices. If we update this Privacy Policy, your continued use of this Web Site means that you accept and agree to the terms of the revised Privacy Policy.
HOW TURBO AIR'S PROTECTS YOUR INFORMATION
When you place orders or submit a new password to us, we offer the use of a secure server. The secure server encrypts all sensitive information you input before it is sent to us. Furthermore, every reasonable effort is made to protect customer data from unauthorized access. We use both technical and procedural methods to maintain the integrity and security of our databases, including but not limited to SSL encryption for data transfer, firewalls, restricted access to data, employee training, and other methods.
This Web Site contains links to other web sites operated by third parties that may be of interest to you. We cannot control these third party sites, which may collect personal information from you. When you follow a link and leave this Web Site, you do so at your own risk.